White supremacists terrorise drag queen story event with Nazi salutes: 'A hate-filled disruption'
Published By admin with Comments 0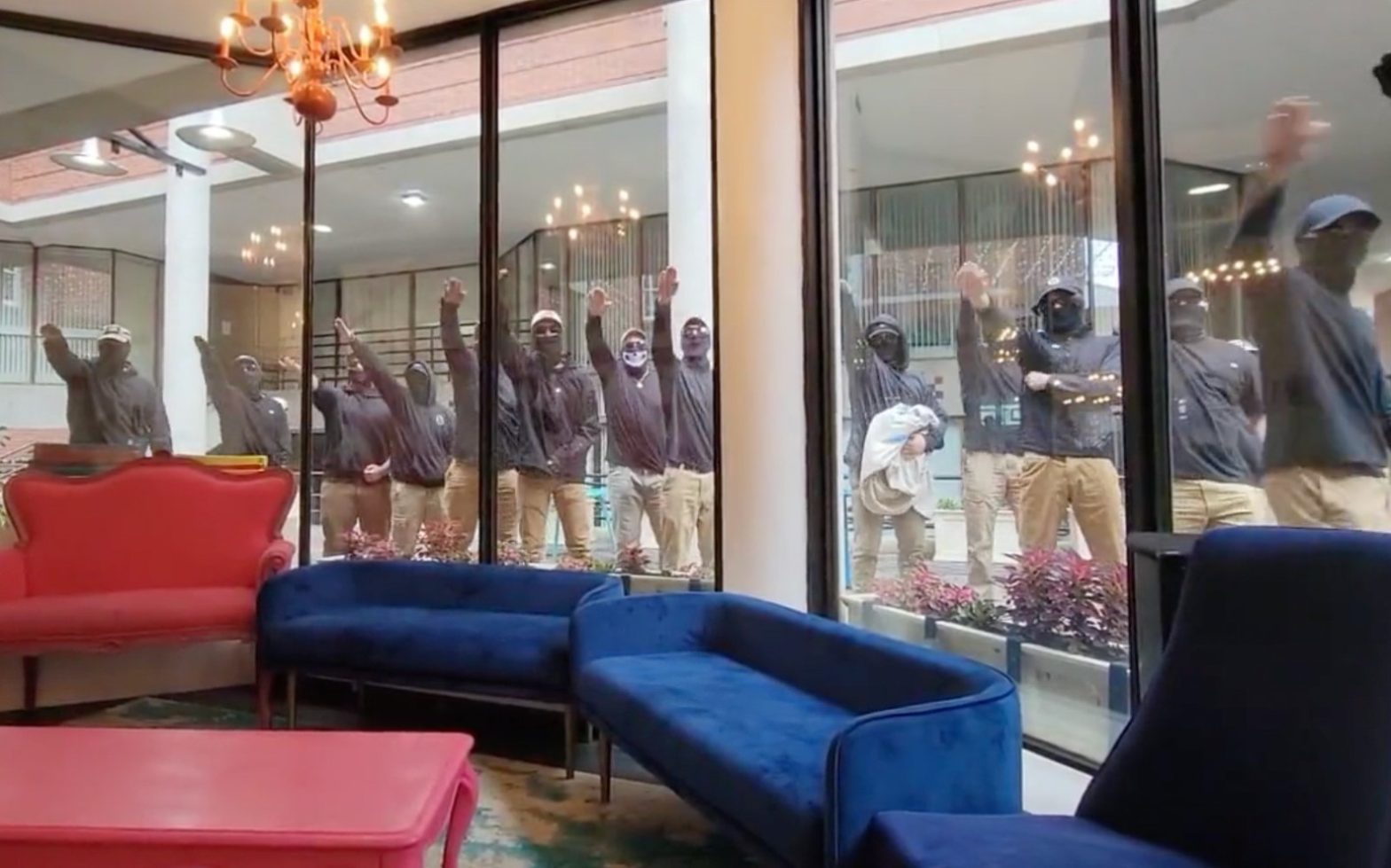 Officials in the US state of New Hampshire are investigating the presence of neo-Nazis at a drag queen story event at a cafe on Sunday (18 June).
Footage from the event showed at least a dozen people outside the Teatotaller cafe, in state capital Concord, dressed in beige pants and black t-shirts or hoodies, with hats and scarves covering their faces to hide their identities.
They are seen making Nazi-style salutes while chanting, and one is seen banging on the window of the cafe.
The video was shared on social media by drag queen Juicy Garland, who hosts story time events at the cafe. "We've got some verified Nazis today. Golly, I didn't order those," she wrote.
In response to various comments, Garland said she held story hours at the cafe monthly and that on Sunday: "We prevailed and had a great time with the families anyway.
"It's not great to deal [with] Nazis on Sunday morning, but the Concord families I got to hang out with and read with were still awesome and kind."
She added that "most importantly", the children at the event had fun and weren't scared or aware of any problems "thanks to adjustments we made".
Emmett Soldati, who owns the cafe, also tweeted, saying drag shows and story hours had been hosted at Teatotaller for a decade.
Content retrieved from: https://www.thepinknews.com/2023/06/20/white-supremicists-hitler-salutes-drag-queen-story-new-hampshire/.