Watching the Duggar documentary on Amazon Prime has ripped open old wounds
Published By admin with Comments 0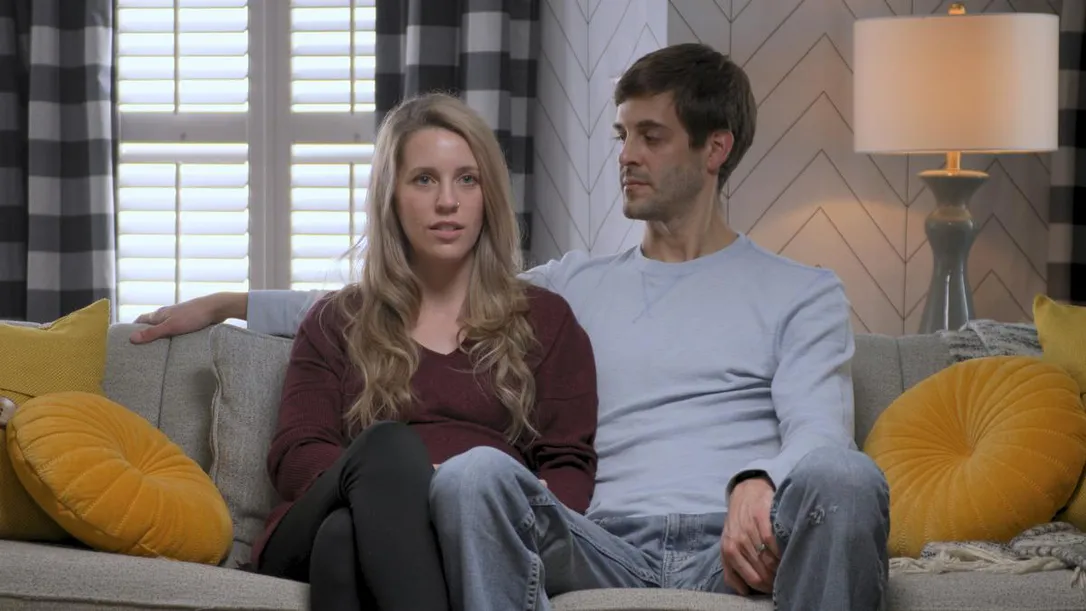 Earlier this month Amazon Prime launched its bombshell documentary series, "Shiny Happy People: Duggar Family Secrets," a no-holds-barred look at the controversy-ridden Duggar family of "19 Kids and Counting" fame. The documentary features interviews with some Duggar family members, including Jill Duggar Dillard, the fourth of Jim Bob and Michelle's Duggar kids.
The four-part series has been a breakout hit — it's currently sitting at the top watched show on Prime in Canada — undoubtedly due to the juicy and jaw-dropping revelations about the Duggar family. But this goes deeper than the Duggars. The fundamentalist organization the Institute in Basic Life Principles (IBLP), which the family is affiliated with, also features heavily in the series, as do the stories of many ex-IBLP members.
In my opinion, "Shiny Happy People" is a weird mix of entertainment, advocacy and journalism, but for some of us it goes even further. The docuseries tells a story we recognize intimately, because it's one we've lived. TikTok, Instagram, and Reddit groups are filled with people who have lived through fundamentalist sects similar to the IBLP — in the wake of this series they're finally finding a place to tell their stories too.
I've been a journalist covering issues like personal finance and parenting for nearly a decade, but I've always hesitated to speak out against the church, an area I'm deeply familiar with. It's a scary thing to do, although I did talk about abuse in the church last year. However, my experience with fringe Christian groups goes deeper than I'd like to admit.
My paternal side has been in a home-based Christian sect called the "Two By Twos" for generations. Luckily, my mother raised me on her own and my experience with the strict and old-fashioned lifestyle was limited to occasional weekends. But that doesn't mean I don't have my own trauma related to my experience with the sect. I was made to feel like I was an "other," called a "devil child," and shamed for things like wearing my hair down (it would wreck my ears), and refusing to wear a dress.
When I entered my late teens I fell into a more mainstream version of Christian fundamentalism on my own — there's an appeal to this type of religion. It tells you what to believe and it promises security and protection.
Of course, none of this is really true — for women in particular. Your agency is stripped and you are left vulnerable. Things like birth control are evil and working outside the home is forbidden.
The facade is attractive and getting out can be nearly impossible — particularly when you have no income to support yourself and a gaggle of kids to care for. Thankfully, my husband never bought into the stifling lifestyle and we didn't last long in the rule-heavy environment. But I was left with a complicated mix of scars and screwed up beliefs to untangle — not to mention abuse I'd experienced before meeting my husband, when I'd trusted pastors who had said they'd had my best interest at heart.
Watching Jill Duggar and the other ex-IBLP tell their stories in "Shiny Happy People" felt like ripping open old wounds. There's dozens of articles out there discussing how ex-fundies can care for themselves in the wake of this documentary — it's triggering to watch, and while some can only make it through a few minutes of the show, there are others of us that push through and need to hear the story because it helps us feel seen.
At the end of the series one of the interviewees, ex-IBLP TikTokker Chad Harris, says: "We had this power the entire time over the people who were hurting us. It turns out, as much as they try to control us, we were ultimately what they feared the most. All we had to do was talk."
And that's exactly what I plan to do.
Content retrieved from: https://www.thestar.com/opinion/contributors/2023/06/12/watching-the-duggar-documentary-on-amazon-prime-has-ripped-open-old-wounds.html.