The 'QAnon Shaman' and other Capitol rioters who regret pleading guilty
Published By admin with Comments 0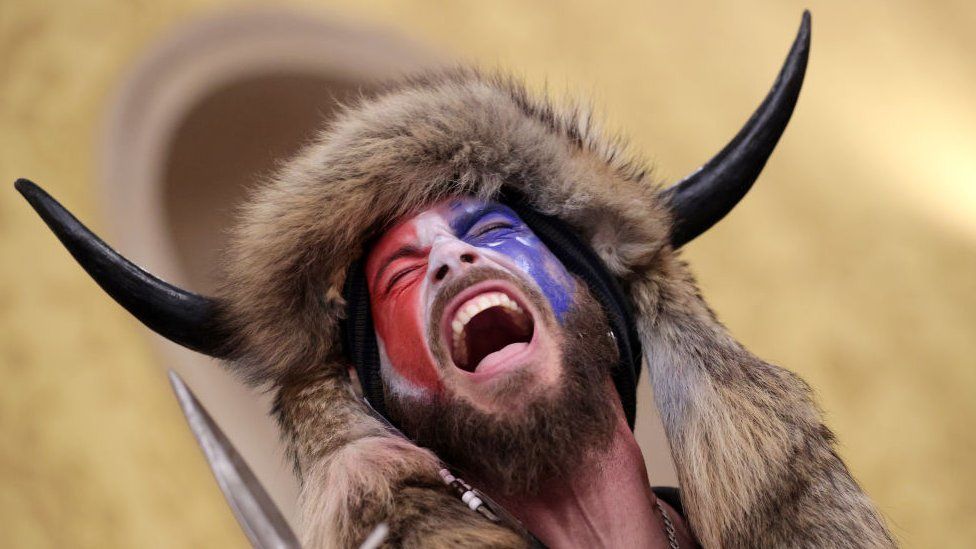 A growing number of Capitol rioters have gone back on their guilty pleas and apologies – including one of the most recognisable faces from 6 January.
Standing in court, Jacob Angeli Chansley, known as Jake Angeli, seemed like a changed man.
Shorn of the horned headdress, furs and face paint that helped earn him the nickname the QAnon Shaman, he was pleading guilty to obstructing an official proceeding. The charge stemmed from his part interrupting a joint session of Congress, and carried a maximum prison term of 20 years.
"I am truly, truly repentant for my actions, because repentance is not just saying you're sorry," he said. "Repentance is apologising and then moving in the exact opposite direction of the sin that you committed.
"In retrospect, I would do everything differently on January 6th."
A judge called his apology "the most remarkable I've heard in 34 years" and sentenced him to 41 months in prison – considerably less than the maximum allowed.
Now more than a year-and-a-half later, Angeli is out of jail early, and his remorse is gone.
Content retrieved from: https://www.bbc.com/news/world-us-canada-66169914.