The Proud Boys Must Answer to Another Opponent, The Black Church!
Published By admin with Comments 0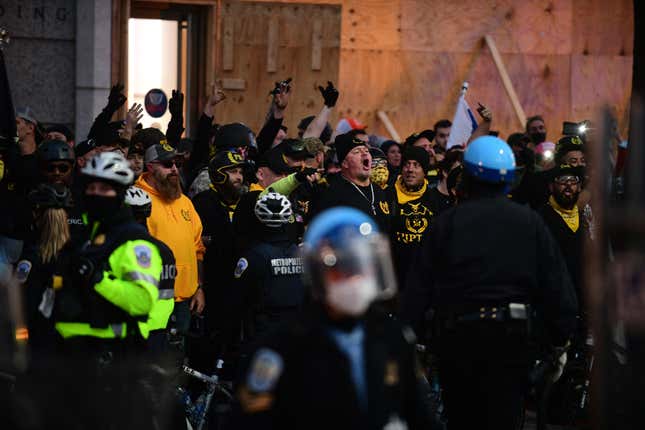 Following the Jan 6. Insurrection, white supremacist groups have wreaked havoc on local churches by snatching down their Black Lives Matter signs and even setting some ablaze. Now, the Proud Boys and five of its leaders are facing a lawsuit from Black churches in D.C. who want justice for their terrorism, per the Huffington Post.
After two years of filing the claim, the Metropolitan African Methodist Episcopal community went before a judge testifying against the hate group last week. According to the report, the plan of the million-dollar lawsuit was to hit them where it hurts: drain the organization of their money. Despite group leader Henry Enrique Tarrio's claim that they're already broke, they have been raising money from several white supremacy supporting outlets. Rev. Williams Lamar said the group's aggression is beyond vandalism but a reflection of the racist domestic terrorism that the Black church community has been subject to since the Civil Rights movement.
"We wanted to make a statement, that we will not shrink in the face of this," Rev. William Lamar said to the judge. "We know that this [Proud Boys] activity continues — and we have an opportunity to be clear that this is unacceptable, it is illegal, and it cannot continue."
The Metropolitan AME church had already hit the organization's branch in Texas.
Content retrieved from: https://www.theroot.com/the-proud-boys-must-answer-to-another-opponent-the-bla-1850289220.