'Tell me you're straight and gonna have kids': QAnon mom tells daughter she wants her to be straight for Mother's Day
Published By admin with Comments 0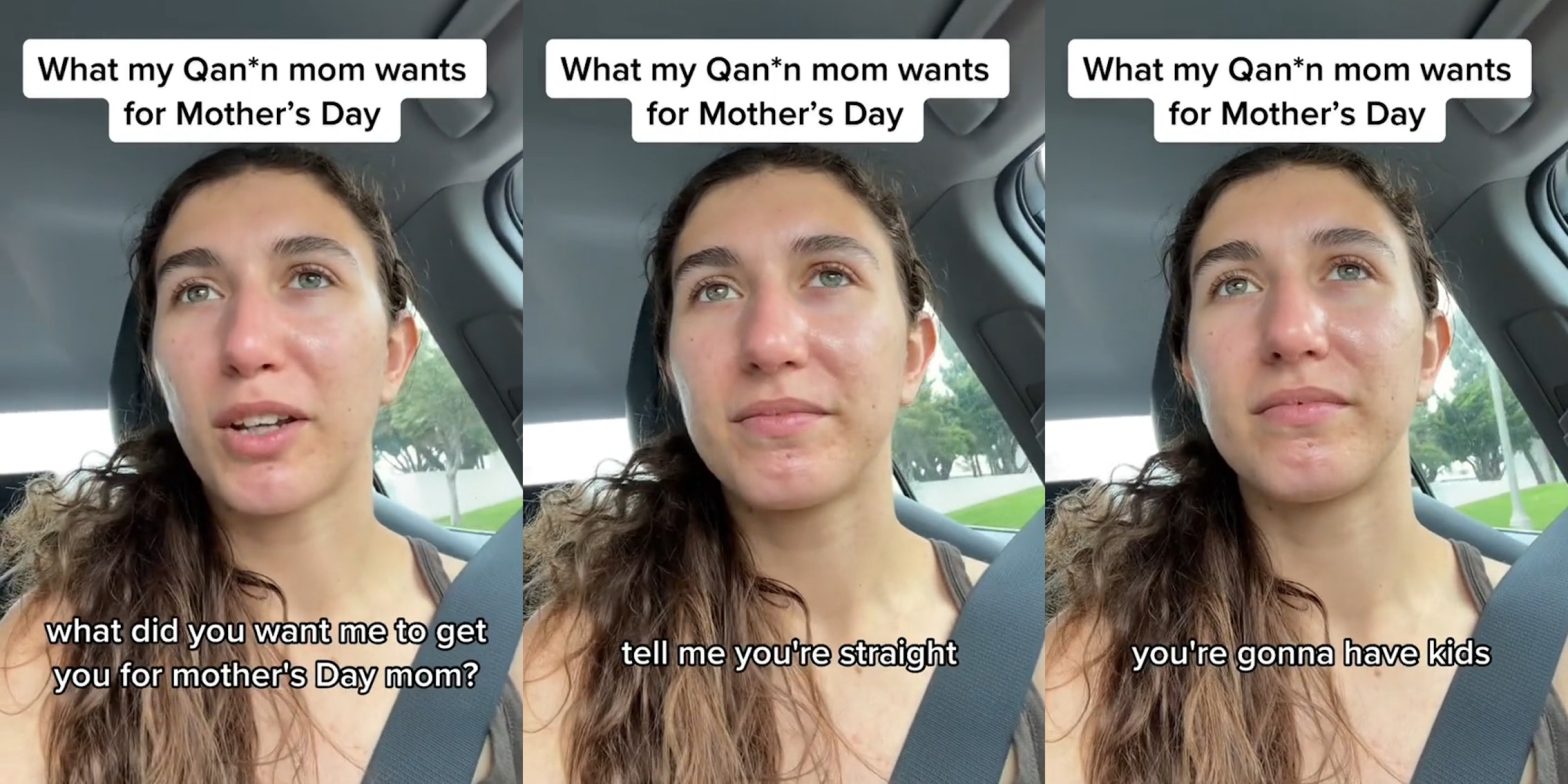 A mother tells her daughter that she wants her to be straight and "have kids" for Mother's Day in a viral video.
In a TikTok posted on May 13, TikToker @femcel1836 asks her mom what she's hoping to get as a gift for Mother's Day. The TikToker wrote that her mom is a part of QAnon in the video's overlay text.
"Tell me you're straight and gonna have kids," her mom replies. "That's all I want."
The TikToker, who is queer, then says she's "straight and gonna have kids," but her mom doesn't believe her.
"Can you like swear on god? Or are you like a godless socialist?" @femcel1836's mother asks her. "I can't believe what you're saying, because if you're not afraid of god you probably could be lying."
Her mom goes on to say that if her daughter isn't "straight and gonna have kids with a guy [she] approves of," then she's not getting a Mother's Day gift at all, which is "really not fair." When @femcel1836 asks if her mom would like flowers, her mom says she should shave her armpits.
Content retrieved from: https://www.dailydot.com/irl/qanon-mom-mothers-day/.