Sedona, Arizona residents call New Age tourists "moon puppies" and "foo-foo woo woos."
Published By admin with Comments 0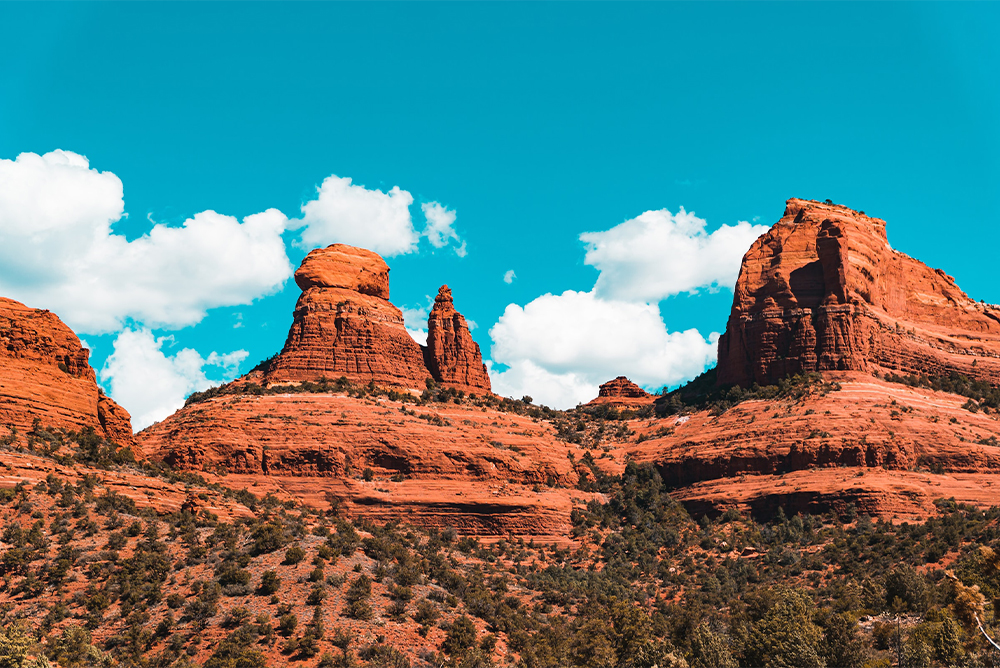 This influx of what conservative locals called "moon puppies" and "foo-foo woo woos," led to Sedona's first tourism crisis. Lisa Schnebly Heidinger, a great-granddaughter of Sedona Schnebly, recalled the day in the late 1960s when her grandfather came home for dinner to announce that a "bunch of hippies in their love van" had shown up at the Union 76 service station for repairs. He had gruffly sent them over to nearby Cottonwood, not knowing he was hustling away a future cornerstone of the local economy.
Today an estimated two hundred small businesses in Sedona cater to visitors intrigued with the theology of earth energy: bookstores, crystal emporiums, sweat lodge retreats, and other enterprises that come and go like sunbeams. One chamber of commerce survey found that 37% of visitors come for some kind of spiritual experience.
Often, they visit spots in the surrounding National Forests that have been proclaimed as "vortexes" of energy. Forest Service employees are constantly breaking up unauthorized rock arrangements that the metaphysical pilgrims say are "medicine wheels." And in 2009, an Anglo businessman and "spiritual warrior" named James Arthur Ray held a sweat lodge ceremony that led to three deaths from the excessive heat. He served two years in prison for negligent homicide, and Native critics derided him as a "plastic shaman."
Content retrieved from: https://www.zocalopublicsquare.org/2023/10/23/sedona-arizona-tourism-fight/ideas/essay/.