Prosecutors end investigation into suspected killer of Abe
Published By admin with Comments 0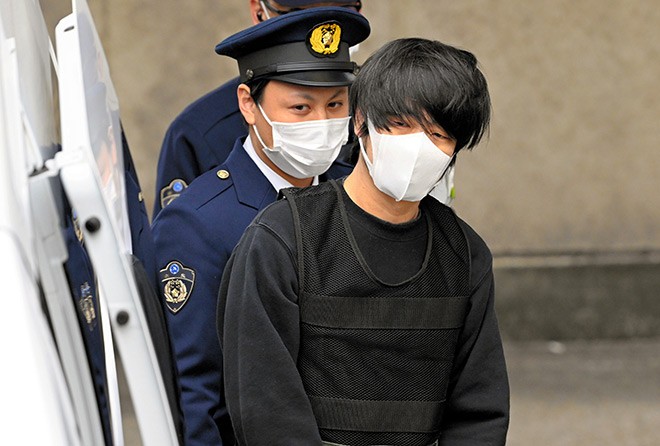 NARA–Prosecutors here wrapped up their investigation into the man accused of murdering former Prime Minister Shinzo Abe by bringing additional charges against the suspected assassin.
Tetsuya Yamagami, 42, was indicted on charges of violating the Firearms and Swords Control Law and laws regulating explosives, the Nara District Public Prosecutors Office said on March 30.
However, prosecutors decided against charging Yamagami with obstructing Abe's election campaign in violation of the Public Offices Election Law.
"After doing our best to investigate the case, with all things considered, we concluded there is not enough evidence to support (the election law violation) allegation," said Eiji Yamasaki, deputy chief prosecutor.
The latest charges stem from six homemade guns and 2.2 kilograms of gunpowder produced by Yamagami before Abe was killed in July 2022.
The suspect is believed to have test-fired the homemade guns eight times in Nara between December 2021 and June 2022.
Investigators also suspect Yamagami fired a weapon at a facility in Nara that houses a group related to the Unification Church the day before Abe's death.
Yamagami told investigators that he killed Abe over a long-held grudge against the Unification Church. He said his life and family were ruined by the huge donations given to the church by his mother, a devout follower.
Yamagami said he targeted the former prime minister because of his close ties to the church, the investigators said.
Prosecutors have already indicted Yamagami on murder and other charges.
Abe was shot and killed while delivering a campaign speech in front of Kintetsu Railway's Yamato-Saidaiji Station in Nara.
Yamagami's trial is expected to be held under the citizen-judge system.
(This article was written by Nanami Watanabe and Tomonori Asada.)
Content retrieved from: https://www.asahi.com/ajw/articles/14874700.