Neo-Nazi seen waving swastika flags outside multiple Georgia synagogues
Published By admin with Comments 0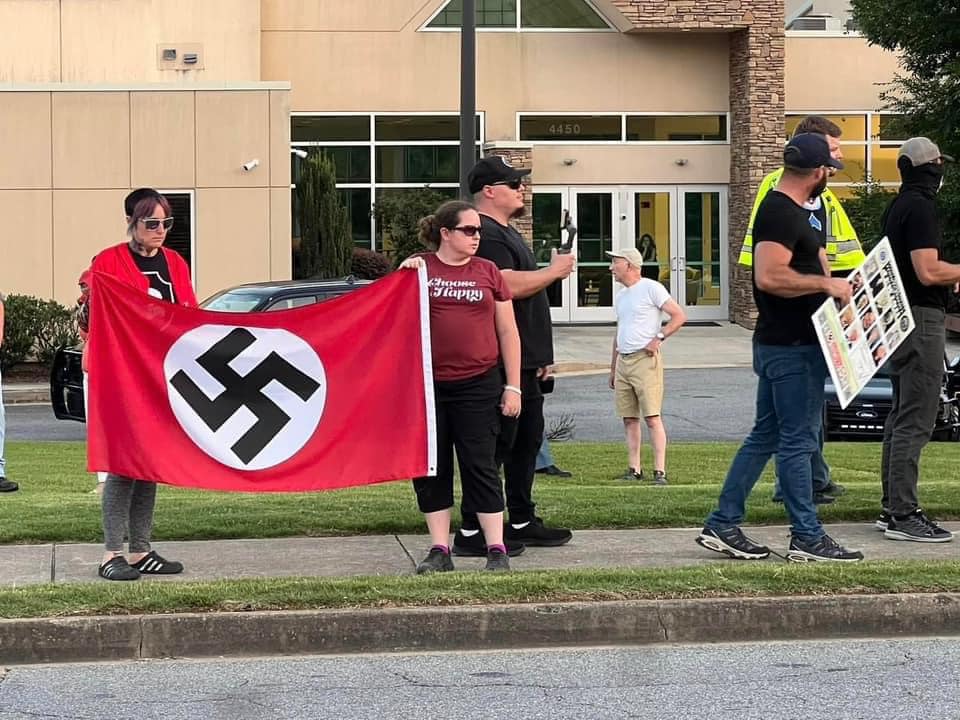 A group of Neo-Nazi's brandished swastika flags and other antisemitic propaganda outside multiple Georgia synagogues over the weekend.
Several members of the hate group Goyim Defense League were pictured outside Chabad Lubavitch of Cobb County in the Atlanta suburb of Marietta Saturday.
The disturbing protest was led by the group's leader Jon Minadeo II — a day after he was charged with disorderly conduct and public disturbance in front of Temple Beth Israel in Macon, WMAZ-TV reported.
"This was the most frightening thing I've ever seen in my entire life," Chabad of Cobb member Stewart Levy told WSB-TV.
"I am shocked, absolutely shocked to see this here. When I see the amount of ignorance out there and some of the truths that they are promoting, it is just frightening the level of inaccurate knowledge that there is."
Content retrieved from: https://nypost.com/2023/06/25/neo-nazi-wave-swastika-flags-outside-multiple-georgia-synagogues/.