MS-13: Part cult, part street gang, 100% homicidal killers
Published By admin with Comments 0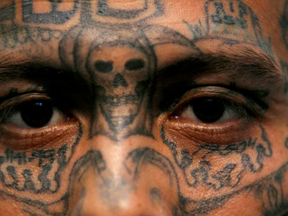 Best friends Nisa Mickens and Kayla Cuevas likely never saw it coming.
By sun up that day in 2016, the two Long Island teens had been slashed and battered to death with machetes and baseball bats.
Last month, one of the killers pleaded guilty to killing the teens. He also copped to two more homicides.
In Virginia, a gangbanger was hammered with life in prison for stabbing a teen more than 100 times, then incinerating the corpse.
North of Toronto, in Schomberg, the town's quiet facade was shattered by a burst of bullets that struck a man walking his dog in the middle of the day on Feb. 12.
York Regional Police would eventually charge Carlos Ricardo Gutierrez, 27, Carlos Pena Torrez, 34, and Kenny Banchon Urbina, 30, all of Toronto, with attempted murder and other charges.
The victim was a case of mistaken identity.
The commonality in the above three incidents is that all were allegedly at the behest of the notorious death cult cum street gang, MS-13.
Content retrieved from: https://torontosun.com/news/world/ms-13-part-cult-part-street-gang-100-homicidal-killers.