Mormon church has $100bn 'clandestine hedge fund', says whistleblower
Published By admin with Comments 0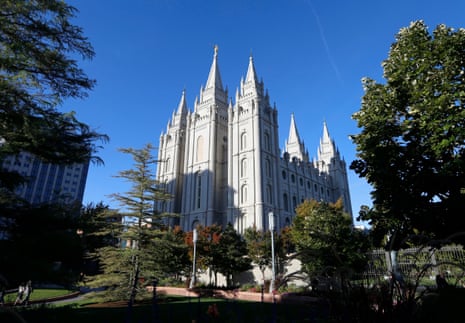 A former investment manager for the Church of Jesus Christ of Latter-day Saints says that the organization stockpiled more than $100bn in funding intended for charity work but never spent it on such projects.
"It was really a clandestine hedge fund," David A Nielsen said during an interview with CBS's 60 Minutes. "Once the money went in, it didn't go out."
Nielsen, who submitted a complaint to the Internal Revenue Service in 2019, previously managed the church's investment arm, Ensign Peak Advisors, for nine years.
A report on the complaint to the top US tax authority was published by the Washington Post in 2019 after Nielsen's brother provided a copy.
Nielsen, a devout Mormon himself, was first recruited to work for Ensign Peak while working on Wall Street.
Nielsen said that during his time with Ensign Peak, he observed the church's investment firm "[masquerading] as a charity", dodging what would be billions of dollars in taxes by falsifying records, and generally misleading other believers of the Mormon faith.
Every year, the Church of Jesus Christ of Latter-day Saints collected an estimated $7bn from its 17 million members through a practice known as tithing, in which members give about 10% of their income to the religious organization.
About $1bn of the collected money was placed into a reserve fund at Ensign Peak – which is registered as a non-profit – and invested, with profits growing tax-free.
Content retrieved from: https://www.theguardian.com/world/2023/may/15/mormon-church-whistleblower-taxes-hedge-fund.