Mexican city where Americans were kidnapped has violent cult history
Published By admin with Comments 1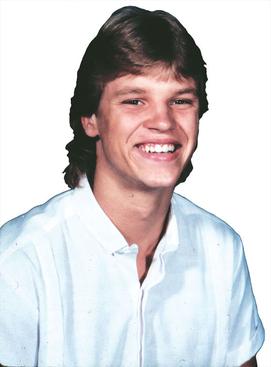 Last weekend's fatal kidnapping of a group of Americans in Matamoros, Mexico, harkened back to the sickening 1989 murder of a spring breaker in the border city that made international headlines.
University of Texas at Austin student Mark Kilroy was 21 when he and his friends booked a hotel to party on South Padre Island, Texas, that year. Thirty-four years ago on March 14, he vanished while bar hopping with friends in nearby Matamoros' party district.
The next month, investigators found that Kilroy had been kidnapped, tortured, raped and killed by a satanic drug outfit bluntly dubbed "Los Narcos-Satanicos."
Drug suspect Serafin Hernandez Garcia led authorities to a rural compound about 13 miles outside Matamoros, where Kilroy's remains had been burned alongside a 14-year-old Mexican boy.
The drug-smuggling cult had purportedly sacrificed humans for magical protection, according to Investigation Discovery.
"It was our religion, our voodoo. We did it for success. We did it for protection," Garcia, known as Little Serafin, reportedly told cops.
After members tortured and raped the student, leader Adolfo de Jesus Constanzo reportedly chopped off the top of his skull with a machete before members cooked his brain matter in a blood-filled cauldron.
Kilroy's heart was also ripped from his chest in the unthinkable ritual — which Constanzo reportedly believed would help protect the drug shipments he was responsible for and help him and his gang gain supernatural powers.
Authorities dug up 13 mutilated corpses at the compound and two others from a nearby farm. The victims included rival outlaws and random targets. In addition, officials learned that the gang had slaughtered countless "cats, dogs, chickens, snakes, goats, and even zebras and a lion club," the outlet said.
Content retrieved from: https://nypost.com/2023/03/07/mexican-city-where-americans-were-kidnapped-has-violent-cult-history/.