Leah Remini Says She Was Ordered to Recruit Kevin James Into Scientology
Published By admin with Comments 0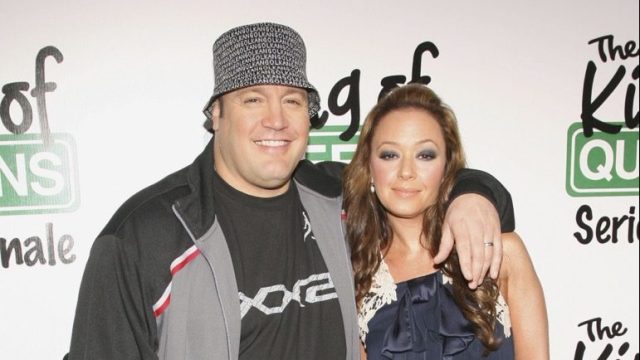 After nine years on the hit series The King of Queens, co-stars Leah Remini and Kevin James had gone through a lot of things together, but joining the same religion wasn't one of them. Remini was a Scientologist for the entirety of the hit series' run, and she has said that the controversial church's leadership were thrilled with the stardom the show brought her. According to her, they thought it would give them access to more high-profile potential members, including James. But though Remini claims she was pressured into pitching Scientology to her onscreen husband, she refused to try to convert him. Read on to find out more.
As she wrote in her book, Troublemaker: Surviving Hollywood and Scientology, Remini was baptized Catholic and became a "second-generation practitioner" of Scientology when her mother joined the organization after she began dating a member. Starting around age eight, Remini and her sister began attending courses at the New York Org. At age 13, she and her sister were recruited into the Sea Org, leaving traditional education behind, moving out of their family home, and signing billion-year pledges of service to Scientology. The teen was put to work leading a cleaning crew for the Scientology-run Sandcastle Hotel but was dismissed from Sea Org for having contact with a member of the opposite sex. She and her family stayed on with Scientology as civilians, however, and Remini would continue being a part of the organization during her rise to fame.
Content retrieved from: https://bestlifeonline.com/leah-remini-kevin-james-scientology/.