Leah Remini calls Danny Masterson a 'dangerous rapist' and rips Church of Scientology in statement following actor's 30-year sentence in rape conviction
Published By admin with Comments 0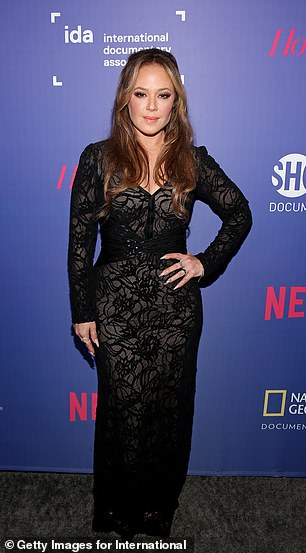 The Emmy-winning actress, 53, issued a statement on social media Thursday ripping the 47-year-old actor, and said that the Church of Scientology was complicit in covering up his crimes.
'I am relieved that this dangerous rapist will be off the streets and unable to violently assault and rape women with the help of Scientology, a multi-billion-dollar criminal organization with tax-exempt status,' the New York City native, who had a well-publicized departure in 2013 from the church.
The King of Queens actress said she was present at Los Angeles Superior Court Thursday with two of the women who Masterson was convicted of sexually assaulting, calling it 'a surreal experience.'
She said that 'for over two decades, Danny Masterson avoided accountability for his crimes;' that he was abetted by the church; and that Thursday's sentencing was an indictment against the church and its leadership.
Content retrieved from: https://www.dailymail.co.uk/tvshowbiz/article-12494155/Leah-Remini-Danny-Masterson-Scientology-rape-conviction.html.