Leah Remini Blasts 'Disgusting Antics' Of Danny Masterson's Lawyers During Rape Trial
Published By admin with Comments 0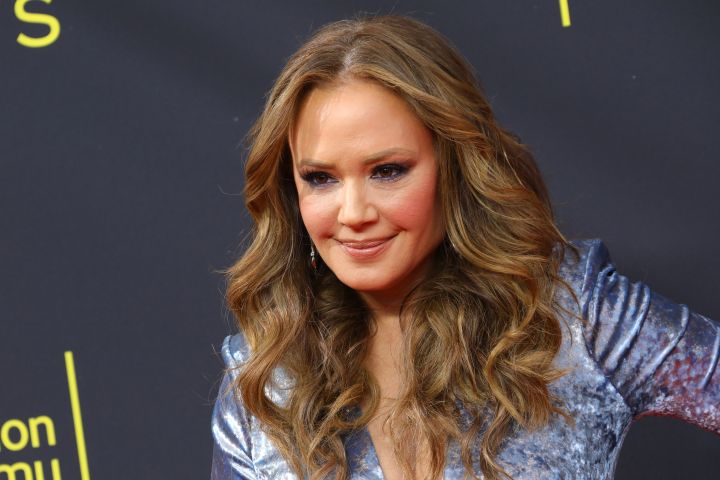 Leah Remini has been attending the trial of Danny Masterson, who's accused of raping three women in separate incidents that occurred between 2001 and 2003, when he was starring on "That '70s Show".
Remini, a longtime Scientologist who left the controversial church in 2013, had some thoughts on Masterson's lawyers, which she shared in an essay she posted on Substack.
"As always, I attended to support the brave women who were raped by Danny and then later harassed, stalked, and attacked by Scientology," the former "King of Queens" star wrote.
"Last week, Danny's Scientology-controlled lawyers tried to get me thrown out of court based on the false premise that they were going to call me to testify later on. Thankfully, the Judge rejected their attempt to have me booted," she continued.
"Yesterday, once again, Shawn Holley, Danny Masterson's Scientology-controlled defense attorney, tried to make a spectacle about my presence in court and suggested that she would try and force me to testify," Remini added. "Imagine how weak Danny's case is that his defense attorney (one of several controlled by [Scientology leader] David Miscavige) has to go to these lengths."
As Remini explained, she didn't know Masterson's accusers prior to the trial, and can contribute nothing on the witness stand. The lawyer's strategy, she alleged, is "to take the focus off their client, who has been charged with forcibly raping multiple women, and put it on me."
Remini went on to claim that defense witnesses Reverend N.J. "Skip" L'Heureux and Eva Mahoney are both "fronts" for the Church of Scientology.
"Everything in Scientology is about infiltration; Scientology policy requires Scientology to infiltrate legitimate institutions to help Scientology and protect it as an organization," she wrote, claiming that Mahoney "poses as a journalist, but in reality, she spends her time harassing and intimidating survivors, whistleblowers, and others who try to expose Scientology's criminality… Eva was posing as a journalist yesterday in court. But, again, if someone didn't know better, they'd believe she was there to be a reporter on behalf of a news organization. But Eva was there on behalf of STAND, a Scientology front group that serves as a critical source of Scientology propaganda."
Remini concluded by refuting the church's repeated claims "that it has nothing to do with this trial and has attacked anyone who has accurately suggested that it is involved in it. For an organization that has nothing to do with this trial, they're spending an awful amount of time present in the courtroom. From sending their propaganda writers like Eva to having their agents like Reverend Skip show up, and let's not forget every single day, Scientology's lawyers are present in court."
Remini has made similar claims on social media about Masterson's lawyers' attempts to have her removed from the courtroom.
Content retrieved from: https://etcanada.com/news/989402/leah-remini-blasts-disgusting-antics-of-scientology-lawyers-during-danny-masterson-rape-trial/.