Leader of New England hate group facing civil charges for racist display in Portsmouth
Published By admin with Comments 1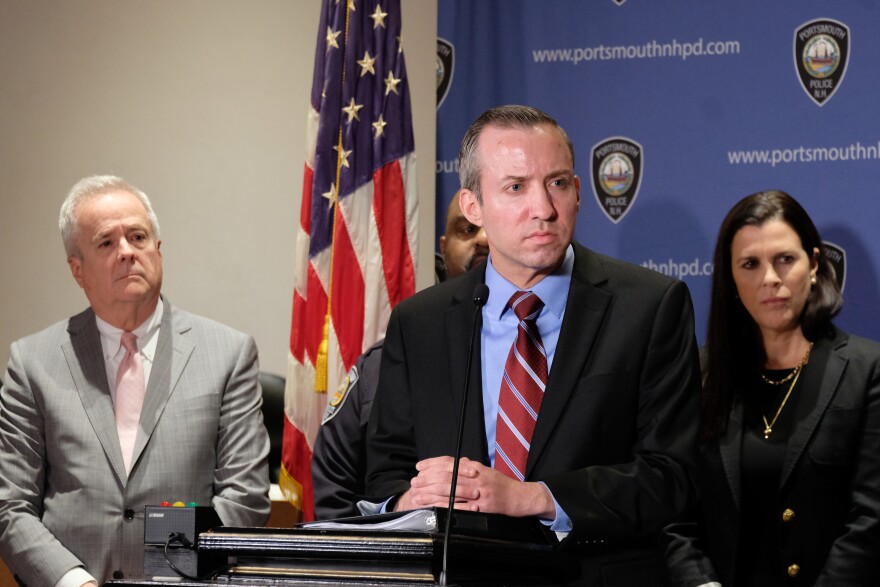 The New Hampshire Attorney General's office has filed a civil rights case against NSC-131, a hate group active in New England, as well as its leader and another member, for allegedly trespassing and then hanging a racist banner in Portsmouth last summer.
Prosecutors allege in court documents released Tuesday that the group violated the state's civil rights statute when it tied a banner over a highway overpass containing the phrase "Keep New England White."
Authorities filed the civil charges against the group, as well as its purported leader, Christopher Hood of Newburyport, Mass., and Leo Anthony Cullinan, a Manchester resident. NSC-131 describes itself as a "pro-white, street oriented fraternity," according to court documents. Along with public displays of racist banners and materials, it has also attempted to disrupt drag shows at venues across New England in recent years.
At a press conference in Portsmouth Tuesday, New Hampshire Attorney General John Formella said his office is continuing to investigate other alleged incidents involving NSC-131 for possible charges.
Content retrieved from: https://www.nhpr.org/nh-news/2023-01-17/leader-of-new-england-based-hate-group-facing-civil-charges-for-racist-display-in-portsmouth.