Leader of cult that Adam Driver's mom-in-law belonged to 'once victim-blamed member for abuse and quizzed his sexuality'
Published By admin with Comments 0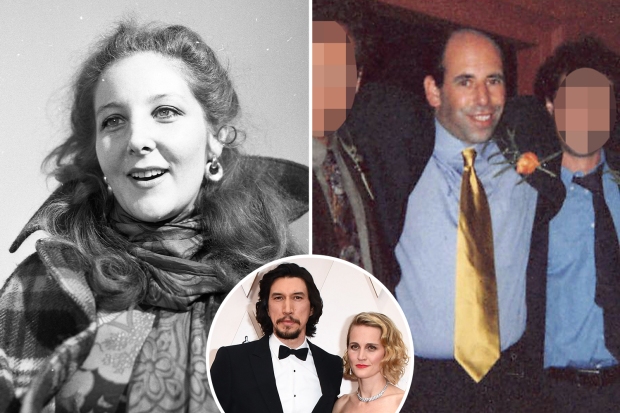 THE leader of a secretive NYC "cult" – that Adam Driver's mother-in-law was a member of for years – once blamed and openly mocked a follower for the sexual abuse they suffered as a child, according to a lawsuit.
Spencer Schneider, 63, was a member of the Manhattan-based Odyssey Study Group (OSG) for almost 25 years before he left the sect in 2013 after suffering what he told The U.S. Sun was a "complete mental breakdown".
Founded by the late one-time actress Sharon Gans and her husband Alex Horn, OSG is a self-described esoteric school – and alleged cult – that has a sordid history of alleged sex scandals, child abuse, and accusations of racism and rampant homophobia.
Under the guise of achieving higher enlightenment, recruited members of the group are asked to fork over $400 per month to attend twice-weekly "lectures" and classes based on the teachings of two Russian philosophers who preached that hard labor and intentional suffering were the keys to self-improvement.
Before she died from Covid-19 in 2021, Gans would regularly lead these classes at OSG, dispensing what she called "ancient wisdom" to her subjects, promising to better their lives.
However, according to Schneider and other former members, Gans actually used these lectures to bully, humiliate and brainwash members of the school – emotionally beating them into compliance and cultivating a culture of fear to deter any detractors.
Content retrieved from: https://www.the-sun.com/news/7639205/manhattan-cult-adam-driver-sharon-gans-sexual-abuse/.