Kenya unearths more bodies in search for death cult followers
Published By admin with Comments 0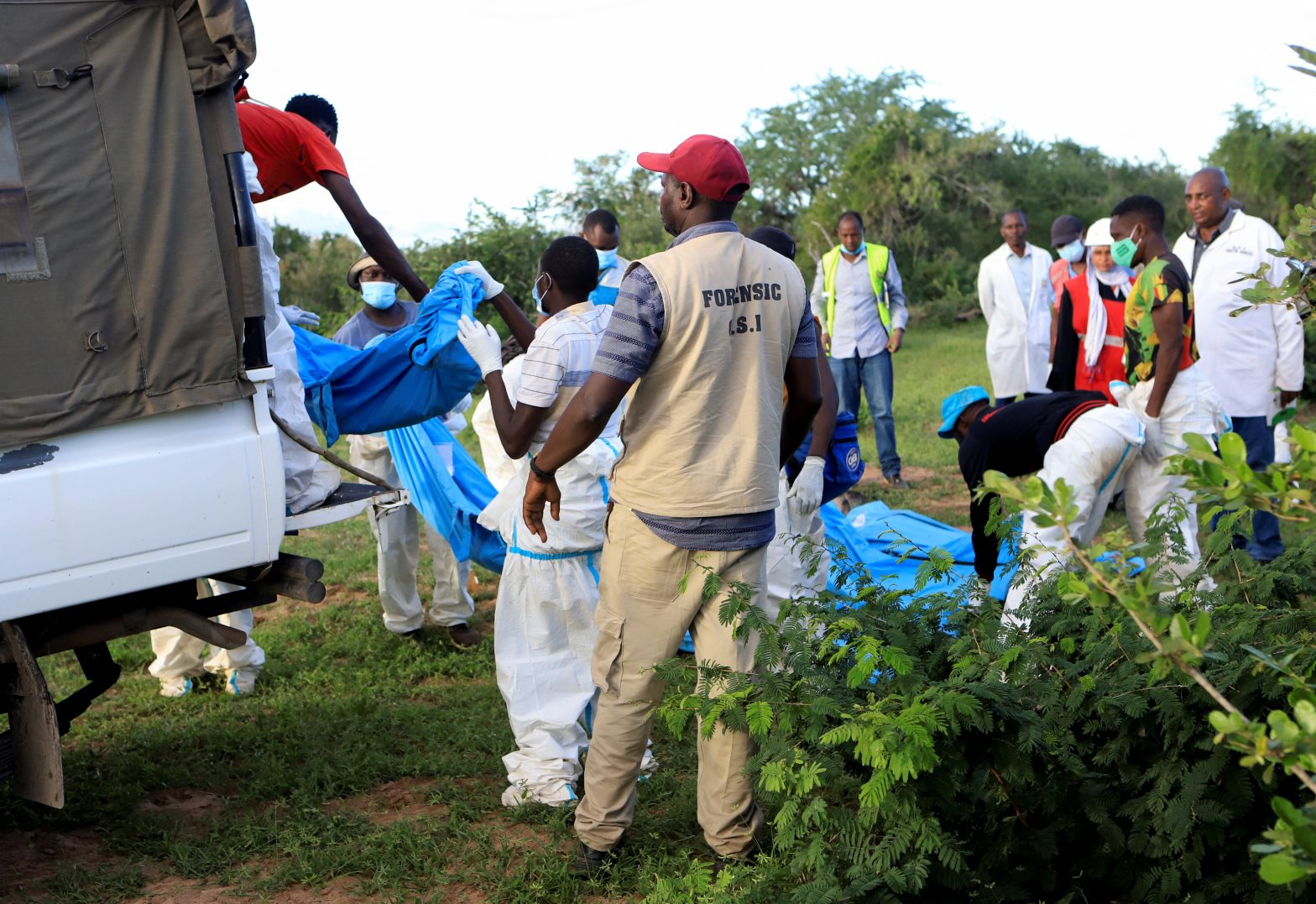 SHAKAHOLA FOREST, Kenya, May 12 (Reuters) – Kenyan investigators unearthed 29 more bodies on Friday in a continuing search for victims of a doomsday cult in the country's southeast.
The death toll now stands at 179. Authorities this week have searched for remains in shallow graves scattered throughout the Shakahola forest and for any survivors as hundreds of people are still reported missing.
On Wednesday, a Kenyan court denied bail to Paul Mackenzie, leader of the Good News International Church, who has been accused of ordering his followers to starve their children and themselves to death so they could go to heaven before the end of the world.
Regional official Rhoda Onyancha said the search had widened to other parts of the forest on Friday. The exhumations will resume on Saturday.
Among the corpses exhumed on Friday, 12 were of children, a grave digger at the site of exhumations, who requested not to be named, told Reuters.
Mackenzie has not yet been required to enter a plea. His lawyer has said he was cooperating with the police in their investigation.
Content retrieved from: https://www.reuters.com/world/africa/kenya-unearths-more-bodies-search-death-cult-followers-2023-05-12/?fbclid=IwAR1LrH01SGMQPZcVLRxX1sKOgLycaRe3tZCgxizFsSF1fSZt9xP4yeaP0y8.