Judge rules against Alex Jones lawyer Norm Pattis on delaying his six-month license suspension
Published By admin with Comments 1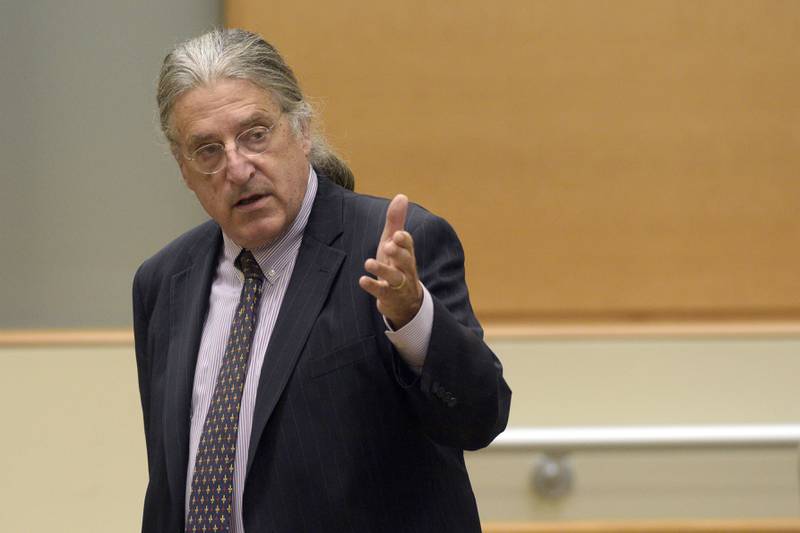 Alex Jones lawyer Norm Pattis lost an attempt Wednesday to win postponement of a six-month suspension of his law license for sharing confidential medical files with Texas lawyers involved in Jones' Sandy Hook defamation cases last year.
Superior Court Judge Barbara Bellis, who presided over Jones' Connecticut defamation case and ordered the suspension for violations of her confidentiality orders, denied a stay of punishment in a short order made public Wednesday afternoon.
Pattis had asked for a postponement in order to appeal the suspension and continue as part of the defense team in a federal seditious conspiracy prosecution in Washington, D.C., against five members of the far right Proud Boys organization charged in the Jan. 6, 2021 riot at the U.S. Capitol.
Pattis, who was in court in Washington Wednesday where the Proud Boys trial was about to begin, had been on the sidelines while U.S. District Judge Timothy Kelly awaited Bellis' decision on a stay. Pattis moved to withdraw from the case Wednesday, but Kelly did not rule on the motion, suggesting concern over whether the withdrawal could disrupt the multi-defendant prosecution.
Content retrieved from: https://www.courant.com/news/connecticut/hc-news-alex-jones-lawyer-nom-pattis-loses-on-postponement-of-suspension-20230111-zprykz3tibgyzou337t4hmtlkm-story.html.