Jill Duggar defies family after she lets son Samuel, 5, partake in activity Jim Bob & Michelle would 'never' allow
Published By admin with Comments 0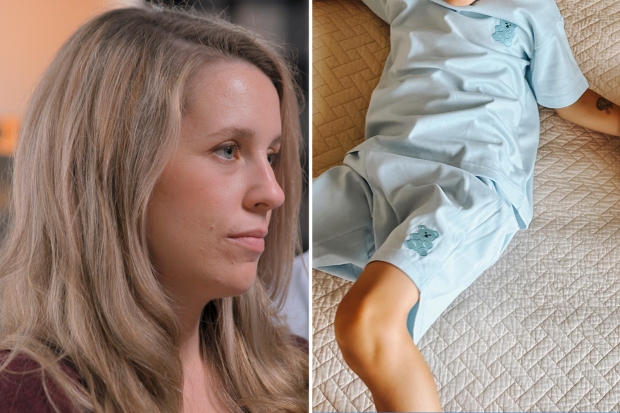 JILL Duggar has once again defied her dad Jim Bob's strict rules by allowing her son Samuel to partake in a forbidden activity.
The Counting On star has continuously taken measures to separate herself from her fundamentalist parents with her modern lifestyle choices.
Now Jill, 32, has shocked fans by allowing her five-year-old son Samuel to place a fake tattoo on his arm.
The reality star took to her Instagram profile on Saturday to share snaps of her two boys as they modeled their new comfy pajama sets.
In the first image, the TV personality showed her sons Israel, seven, and Sam as they jumped up and down on an ottoman in their bedroom.
The little boys sported matching teddy bear pajama sets with short-sleeved collared shirts and shorts.
In the background, fans could spot the kids' shared bedroom with white bedding and simple wall decor.
In a second snap, Sam and Israel read a book together, showing off their little legs and arms wearing matching watches.
A third photo showed the duo in a new set of pajamas, this time colored in a bright sky blue.
Both the shorts and the shirt featured a little blue teddy bear design, which the boys showed off as they continued reading their book together.
Another snap showed a back angle of the boys reading their story together.
But the most shocking photo of all was the final of the group, which showed Jill's son Sam laying on his back in the blue pajama set.
On the child's left arm, fans could spot a fake tattoo just above his little black watch.
The image came as quite a shock, because Jill's father Jim Bob, and his wife Michelle strictly forbade tattoos for all their children, even the fake kind.
But the mother of three made no mention of the deviance, captioning her post: "Hooray for summer and new comfy matching sets! I'm in love with these adorable matching @white.korna pj and outfit sets for my big boys!
Content retrieved from: https://www.the-sun.com/entertainment/8620877/jill-duggar-defies-family-son-samuel-activity/.