'ISKCON Biggest Cheat, Sells Cows To Butchers': BJP MP Maneka Gandhi; Krishna Sect Rejects Claim
Published By admin with Comments 0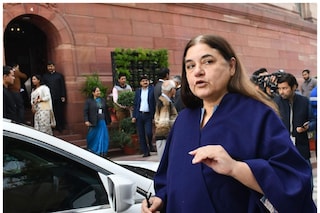 In a blistering critique of the religious organization, BJP MP Maneka Gandhi said the International Society for Krishna Consciousness (ISKCON) is the "biggest cheat" in the country due to its purported sale of cows from its gaushalas (cowsheds) to butchers.
The ISKCON, which is recognized as the most influential Krishna sect globally, refuted these accusations and said they are "unsubstantiated and false."
Assessment of the local Member of Parliament and MLAs who are regular visitors to the Goshala should some more light on this matter. While Smt Gandhi has stated to have visited the Goshala, none of the workers or staff recollect seeing/meeting her. pic.twitter.com/2IF0YSfP2c— Yudhistir Govinda Das (@yudhistirGD) September 26, 2023
Gandhi, a former union minister and an animal rights activist, has been vocal on social media over issues of animal welfare.
"The biggest cheat in the country is ISKCON. They establish Gaushalas for which they get unlimited benefits from the government to run the gaushalas," Gandhi is heard saying in a video, which has now gone viral.
Content retrieved from: https://www.news18.com/india/iskcon-biggest-cheat-sell-cows-butchers-maneka-gandhi-bjp-krishna-sect-responds-8593523.html.