Inside Danny Masterson's life as a Scientologist: How actor grew up in a close family dedicated to its teachings until his dad was kicked out for rejecting them while church lawyers 'protected' devoted star when rape claims first emerged
Published By admin with Comments 0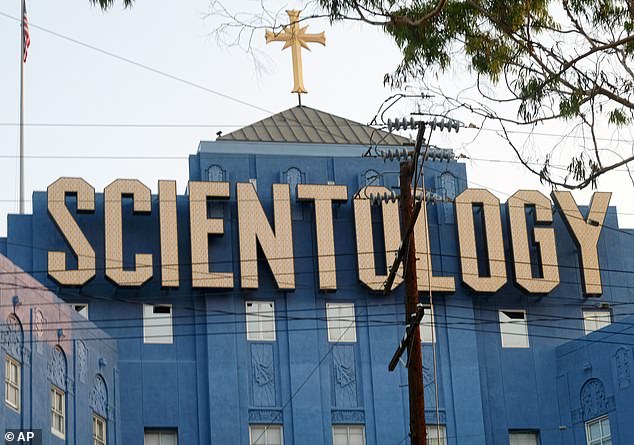 Danny Masterson was led out in handcuffs from a Los Angeles courtroom on Wednesday as a jury found him guilty on two of three counts of rape at his second trial.
Masterson's wife, actor and model Bijou Phillips, gasped when the verdict was read and wept as he was taken into custody, while a group of family and friends who sat stone-faced behind him throughout both trials.
The jury of seven women and five men reached the verdict after deliberating for seven days spread over two weeks. They could not reach a verdict on the third count, that alleged Masterson raped a longtime girlfriend. They had voted 8-4 in favor of conviction.
The verdict was damning for the former That '70's Show Star, who could get 30 years to life in prison. But perhaps most revealing was the role that the Church of Scientology played in the trial.
From his early childhood to today, the Church of Scientology has been a mainstay in the convicted rapist's life, and he has even sought to hit out at those who have disparaged his beliefs.
Masterson grew up in a family that practiced Scientology.  His step-father Joe Reaiche and mother Carole Masterson had been members of the Sea Org, the 'clergy' of the controversial faith.
Danny Masterson was nine when his parents moved into the Sea Org's Clearwater, Florida, headquarters, having signed obligatory contracts vowing allegiance to the church for 'a billion years.'
Joe previously told DailyMail.com in 2015 how being a Sea Org was tantamount to 'slave labor' as he and Carole worked 60 or 70 hour weeks for $30 a week.
'You're basically signing your soul away,' he said. 'And it goes from bad to worse at that point,' he said.
Joe said he decided to part with the church after seeing the punishments they rolled out.
He recalled in 2015: 'I saw things. People in their boiler room outfits with a black band on their left arm and they have to run from station to station, they can't talk, they can't eat with the rest of the members.
'They're basically ridiculed and abused. It's horrible but that's what happens. Once you're in it you just say you've got to avoid it.
Joe and his wife left the Sea Orgs in 1986 and they became lay members of the church. Their family uprooted to California and the children, including Danny, started to audition for acting roles.
Joe then got a job in New York and the family moved to Garden City in Long Island where, in 1988, Alanna was born.
Both Carole and Joe were still taking course after course on the Church of Scientology's insistence that it was necessary and shelling out tens of thousands of dollars each year.
It became a strain on their relationship with the church and on the marriage. A failed business venture that ended up costing him thousands placed even more pressure on the already strained union and, in 1995, Carole and Joe divorced.
By then, Joe admitted, he was 'just done' with Scientology. He said in 2015: 'You begin to lose the faith and you start to see that you're buying the idea of being a supreme being but that's not being delivered.
'And you can't see anyone for whom it is being delivered. They said they could deliver telekinesis and I started to question can they really deliver the product?
'It's like I went to buy a Ferrari for $180,000 and you deliver a Mazda or a Toyota, then you've ripped me off. You've deceived me.'
Joe had been determined to stay on good terms with his ex-wife and children so he tried to avoid any confrontation with the church.
But in the eyes of the church Joe had traduced Hubbard's teachings and technologies and his ex-wife Carole had reported him to the church.
In October 2004 Joe was summoned but couldn't come as he was in Atlanta on business. It wasn't until January 2005 that he ended up in front of a Court of Ethics in Clearwater, Florida.
Joe said it was a 'kangaroo court' and that he 'knew it was going to be a hatchet job'.
Eventually Joe was formally shunned and deemed a 'suppressive person' for questioning certain teachings.
Content retrieved from: https://www.dailymail.co.uk/news/article-12148777/Inside-Danny-Mastersons-life-Scientologist.html.