'I escaped abusive jungle cult – then rescued my son'
Published By admin with Comments 1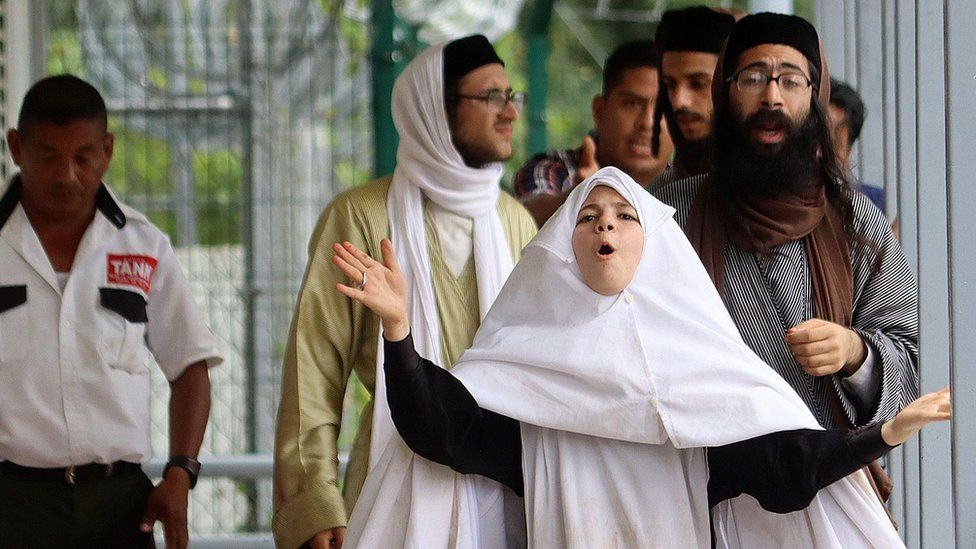 When Mexican police raided a self-styled Jewish sect, former members hoped it would spell the end of the group, which has been accused of crimes against children. Instead, the case collapsed and the sect recovered – but not before details about the cloistered community were exposed, including its plans for mass slaughter if outside authorities intervened. One former member, who recently fled, spoke to the BBC about his ordeal.Warning: This story contains details of physical and sexual abuse
When Yisrael Amir got married, he and his bride stood under the chupah, the traditional Jewish wedding canopy, surrounded by members of their community. But what should be a couple's happiest day was for them a nightmare.
Yisrael and his wife, Malke (not her real name), were both 16 and had met there and then for the first time. The marriage had been organised by leaders of the group which they had been brought into as children. The group is Lev Tahor, Hebrew for Pure Heart, which claims to follow a fundamentalist version of Judaism. Former members though, along with an Israeli court among others, say it is nothing but a cult.
"We had no choice," Yisrael, now 22, tells me as we sit and talk in the back yard of his aunt's house, just south of Tel Aviv. "The rabbi called me into his office and said, 'Next week you're getting married. If you refuse you get punished'.
"My sister was 13 and they forced her to marry a 19-year-old. She was crying. She cried so much they punished her by banning her from speaking for a year. She could not say a word – not ask for food, not ask for the toilet, nothing."
Content retrieved from: https://www.bbc.com/news/world-middle-east-63942615.