Former Scientology Member Shares Shocking Story of Forced 'Religious Arbitration'
Published By admin with Comments 0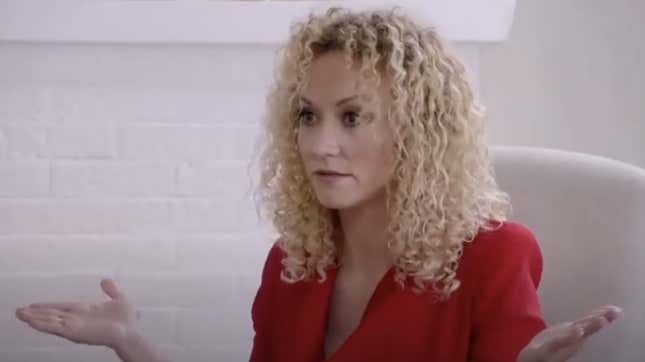 In November 2016, Valerie Haney fled the Church of Scientology in a scene that reads as if it was ripped straight from the big screen: The longtime member and former casting director for the controversial institution's internal films climbed into the trunk of a Los Angeles-bound car belonging to an actor during a shoot at "Gold Base," the Church's international headquarters, and never looked back.
In a new interview, Haney told Rolling Stone the story of the aftermath of her escape from the Church of Scientology, her failed attempts at taking legal action, and the forthcoming arbitration she claims is being forced upon her. Haney explains she was born into a family of practicing Scientologists and raised in Scientology's Cadet Org, otherwise known as the children's branch of Sea Org, the arm of the Church made infamous for alleged slave labor. From ages 6 to 12, she claims she faced bizarre procedures like "bullbaiting," or, as described by RS: "a common Scientology procedure that requires a subject to sit without flinching while insults are being hurled at them by a 'coach.'" Some examples alleged by Haney include being told, "I am going to fuck you and your mother" and "You are going to suck my dick."
Content retrieved from: https://jezebel.com/former-scientology-member-shares-shocking-story-of-forc-1850273668.