Extremist sect threatens protests after yeshiva student arrested for IDF desertion
Published By admin with Comments 0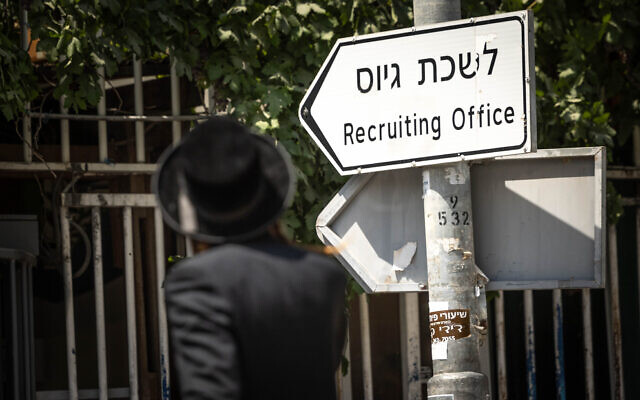 The extremist ultra-Orthodox Jerusalem Faction threatened on Wednesday to hold demonstrations across the country and block roads during rush hour to protest the arrest of a 23-year-old man for alleged military desertion.
The man from the central city of Bnei Brak, reportedly a student at the Ponevezh Yeshiva, was detained by military police after he failed to turn up to the Israel Defense Forces recruiting office, according to Hebrew media reports.
The Haredi population of Israel overwhelmingly opposes performing mandated national civil or military service, seeing it as a way for secular forces to potentially draw away its members.
In recent years, there have been several large protests against the IDF draft by the Jerusalem Faction, an anti-Zionist sect.
The drafting of ultra-Orthodox men into the military has long been highly controversial, and even more so in recent months, with Prime Minister Benjamin Netanyahu's hardline government planning a law to facilitate increased exemptions for Haredim from military service.
Content retrieved from: https://www.timesofisrael.com/extremist-sect-threatens-protests-after-yeshiva-student-arrested-for-idf-desertion/.