EXCLUSIVE: OneTaste sues ex-worker for breaking her NDA as it claims she flipped on the 'orgasmic meditation cult' when her ex-boyfriend fell in love with another woman who she punched in the face before quitting
Published By admin with Comments 0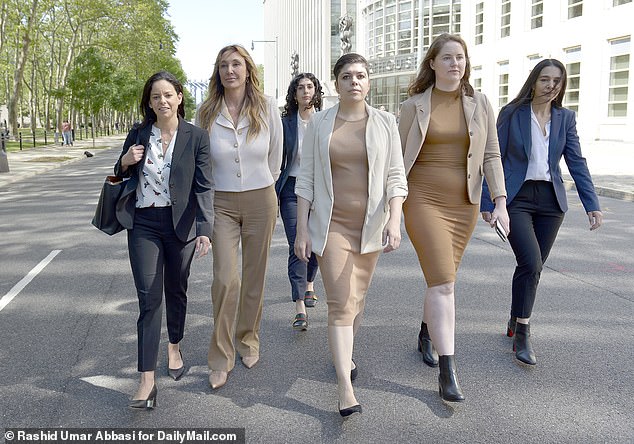 OneTaste is suing a former worker after she allegedly broke a non-disclosure agreement by launching a 'malicious crusade' against the company.
The 'orgasmic meditation cult' claims Ayries Blanck is in breach of their $325,000 settlement for voicing her hatred of the firm since she left in 2014.
It argues in a lawsuit that she had previously 'loved OneTaste and its staff 'and 'consistently had sex with other members' while living in New York City.
But it claims she changed after she split up with her boyfriend in 2014 and he found love elsewhere.
The documents say she flew to Los Angeles and confronted the other woman before punching her in the face and dramatically quitting the company.
It comes as OneTaste's founder Nicole Daedone was indicted for allegedly keeping women in residential warehouses where they were forced into sex acts.
Blanck became involved with OneTaste in 2012 and was 'positive' about her involvement until 2014 when she split with her partner, the lawsuit claims.
The legal documents, seen by DailyMail.com, claim Blanck said she wanted to 'f***ing kill' her ex-boyfriend and his new girlfriend – who he met through a OneTaste event in LA.
The lawsuit comes after founder Daedone, 56, and Rachel Cherwitz, 43, were hit with a federal indictment, which accused them of forcing volunteers, contractors, and employees into sex acts using cult-like tactics.
Content retrieved from: https://www.dailymail.co.uk/news/article-12292615/Worker-sued-OneTaste-orgasmic-meditation-cult-tried-launch-legal-bid-ex-met-wo.html.