EXCLUSIVE: My family and friends rejected me when I fled the Jehovah's Witnesses: After Rebekah Vardy's documentary on the religious group, mother-of-four reveals how she rebuilt her life after 48 years as a member
Published By admin with Comments 0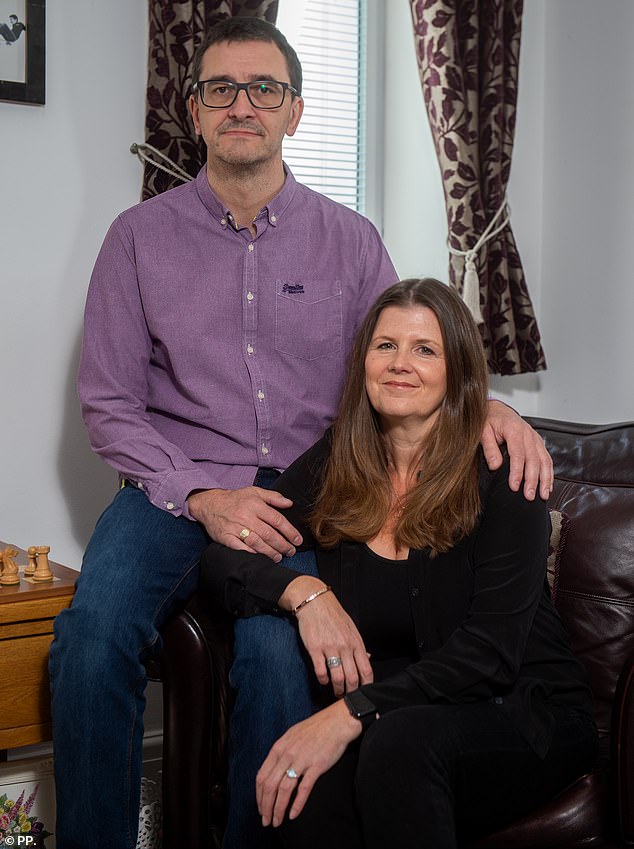 A former Jehovah's Witness has spoken of the heartbreak at being rejected by family and friends after walking away from the group – and reveals her own mother went to her grave while still refusing to speak to her.
Mother-of-four Dr Heather Ransom, 57, lived for 48 years within the community before she 'woke up', taking three of her four children with her.
Her daughter – who is now 32 – remained behind and has had virtually no contact with her family since she was 25.
Heather's fiance, Nicolas Spooner, is a therapist who works with ex-Jehovah's Witnesses.
Seven years on the couple still live in Southport, the town whose doors she used to knock on.
It comes as Rebekah Vardy bravely laid bare her trauma of growing up as a part of the community – claiming elders hushed up alleged sexual abuse when she was aged just 12.
Heather, who has completed a PhD in Psychology since leaving the group, said: 'Some people really don't cope well with the social isolation and family fracture that comes with shunning.
'I've lost all my Jehovah's Witness family, they shun me. My mum died of COVID while shunning me. I hadn't seen her for a couple of years but visited her three times in full PPE as she was dying in hospital.
Content retrieved from: https://www.dailymail.co.uk/news/article-12097861/My-family-friends-rejected-fled-Jehovahs-Witnesses.html.