Duggar documentary producers reveal they uncovered a 'shocking pandemic of abuse' while investigating former TLC stars' 'cult-like' church – as Jill gets set to 'expose secrets' behind her family's horrifying fall from grace
Published By admin with Comments 0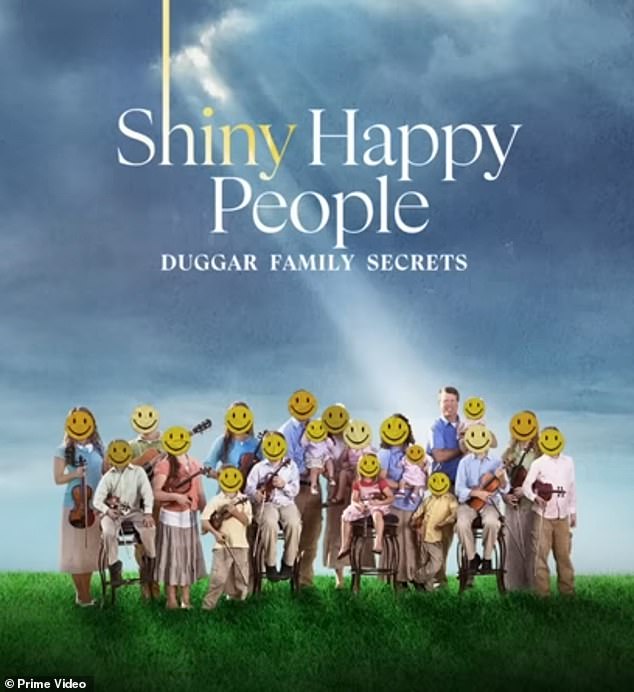 The executive producers of the new Duggar family documentary have revealed they were stunned by the levels of abuse survivors suffered at the hands of 'cult-like' religious teachings.
The show, titled Shiny Happy People: Duggar Family Secrets, is set to 'expose the truth beneath the wholesome Americana surface of reality TV's favorite mega-family.'
It will also delve deeper into the Duggars' controversial church – radical organization The Institute in Basic Life Principles (IBLP), founded by shunned minister Bill Gothard in the 1960s.
Executive producers Olivia Crist and Julia Willoughby Nason have now spoken out about their shock at 'how far and wide the IBLP ideology went' and described it as a 'pandemic of abuse.'
Speaking to People, Nason said: 'The far-reaching quality of this ideology was extremely shocking to me, especially how it's so ingrained in our modern-day culture present day with the political stakes of our human rights at play here.'
She continued: 'That's shocking to me. And what's shocking to me, too, is listening to the survivor stories.
'I feel like being a woman in this culture, whether I'm coming from a place of a high control system as IBLP or coming from not that place, just inherently being a woman, I could identify with the themes of abuse and trauma that were going through these people's lifelines.'
Crist, too, argued the the IBLP culture is incredibly pervasive and said 'there's certainly a lot more' that could have been covered.
Content retrieved from: https://www.dailymail.co.uk/femail/article-12115531/Producers-Duggar-family-documentary-stunned-levels-abuse-survivors-suffered.html.