Don't drink bleach, folks
Published By admin with Comments 1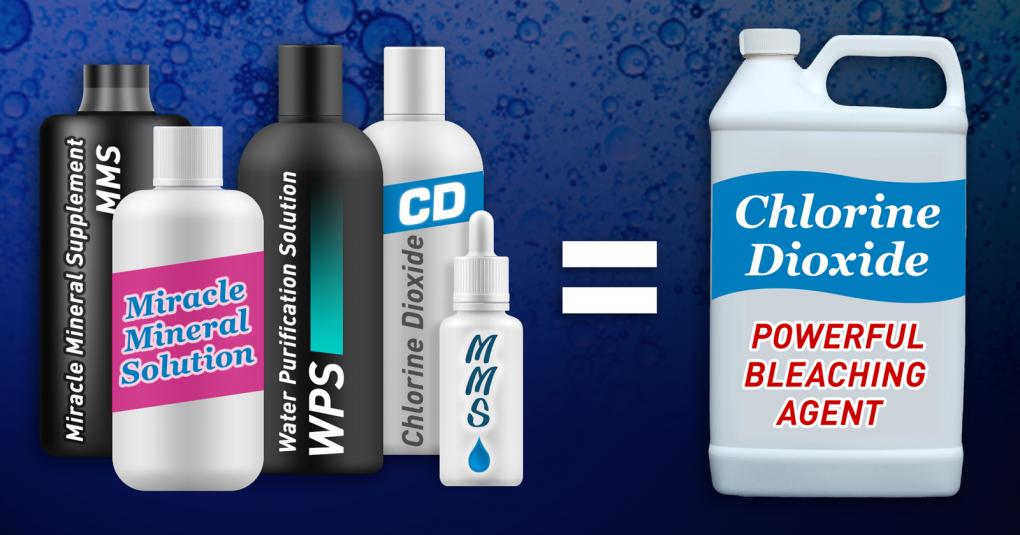 If you're looking for a new podcast to binge, here's a great one. It's called Smoke Screen: Deadly Cure, and it tells the story of the Grenon family, who created the Genesis II Church of Health and Healing, which it used to create a massive multi-level-marketing scheme to sell Miracle Mineral Solution (MMS). MMS is chemically similar to bleach—it's toxic and has caused both illness and death. More specifically, Consumer Lab explains that MMS is:
a chemical solution containing sodium chlorite and water, often mixed with citric acid, that can become chlorine dioxide when ingested. Chlorine dioxide is used as an industrial bleach in water treatment and paper production, and the FDA has warned consumers that drinking MMS is the equivalent of drinking bleach. It can cause serious side effects such as nausea, severe vomiting, diarrhea, and life-threatening low blood pressure.
Sony Music Entertainment, which is one of the creators of the podcast (along with Neon Hum and Bloomberg), describes Smoke Screen: Deadly Cure:
This season dissects the story of a family that convinced tens of thousands of people across the world to buy a miracle liquid of poison, something that experts agree is toxic and for which family members are now being prosecuted . . .
The eight-episode series tracks the rise and fall of the group's dangerous scheme amidst a heightened misconception that bleach products reportedly cured COVID-19, as well as the rag tag activists and keyboard warriors who chased them down for years, known as "The Bleach Hunters."
Members of the Grenon family were recently indicted for promoting MMS as a cure for COVID-19. Consumer Lab explains:
Content retrieved from: https://boingboing.net/2023/02/23/dont-drink-bleach-folks.html.