Dog the Bounty Hunter Threatens Dylan Mulvaney; Queer Daughters Horrified
Published By admin with Comments 0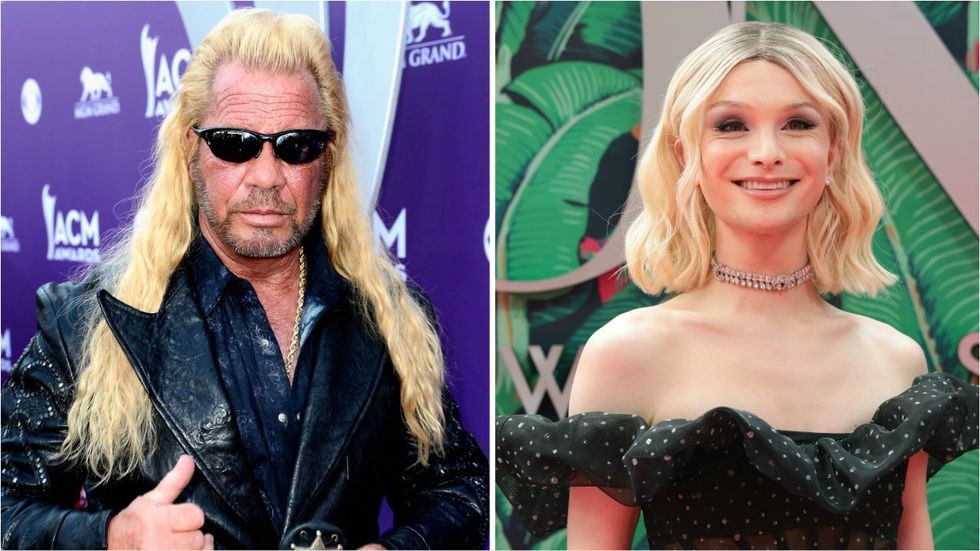 Reality TV star Duane Chapman, known as Dog the Bounty Hunter, went on a homophobic and transphobic rant in an interview this week, threatening violence against transgender influencer Dylan Mulvaney. Two of his daughters have spoken out strongly against the views he expressed.
Chapman made the remarks in a Tuesday interview he and his wife, Francie Fane, gave to Christian televangelist Sharell Barrera. Churches have failed to stand up for what he considers true Christian values, he said.
"People playing church all led to Bud Light. Is that right?" he said, referring to Mulvaney's online promotion of the beer. He went on to misgender and threaten Mulvaney, a trans woman. "Get that punk down," he said. "Rebuke Satan out of him and just give him a couple black eyes. … I mean that. If I ever see him, I'm dropping him."
Churches, he said, "have got kids changing their sexuality. … They're so wacko themselves that where they have brought us all is to the gates of hell. So we have to stop all that, rebuke them."
He said he has friends and family members who are part of the LGBTQ+ community, but "that's not the way God made us. … He didn't make Adam and Steve, he made Adam and Eve." LGBTQ+ people are lost and need to be saved, he said.
"We don't need no more sissy men. … We need men and women that are willing to stand up against evil and speak the word of God," he added, asserting that "Jesus was not a sissy man." He also denounced Target for stocking Pride merchandise, something that has resulted in right-wing threats to the retailer and its employees, leading it to pull some goods.
Content retrieved from: https://www.advocate.com/people/dylan-mulvaney-dog-bounty-hunter.