Danny Masterson's Second Rape Trial Gets Underway: Here's Why the Case Is Back in Court
Published By admin with Comments 0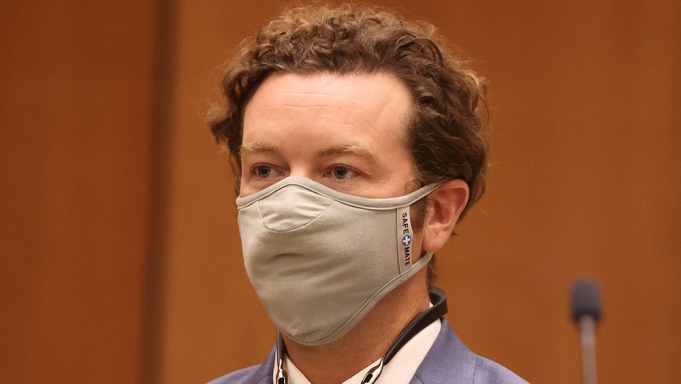 "That '70s Show" actor Danny Masterson is back on trial again.
The new trial began on Monday morning with jury selection in downtown Los Angeles, after the jury in Masterson's first trial last year failed to reach an unanimous verdict, stating they were "hopelessly deadlocked." With a hung jury, a mistrial was declared in November and Judge Charlaine Olmedo denied a defense request to dismiss the case.
Now, Masterson will face the same three rape charges associated with the same three alleged victims, but in front of a new jury.
Masterson — who maintains his innocence — is accused of forcibly raping the women at his home in the Hollywood Hills in incidents spanning from 2001 to 2003. At the time, he was starring on the hit sitcom "That '70s Show," which ran on Fox from 1998 through 2006.
Masterson's first trial began last October and spanned over the course of two months with lengthy deliberations. Though they could not reach a verdict, the jurors leaned toward acquittal with votes of 10-2, 8-4 and 7-5 on the three counts.
In an effort to avoid a new trial, Masterson's defense argued that a new jury would not be able to reach a unanimous verdict to convict with the same evidence. The prosecution argued that the jury ignored supporting testimony in the case. "Not giving these victims another chance with a jury who can sit there and consider all of the evidence — win, lose or draw –- that would be an injustice," prosecutor Reinhold Mueller said. The judge said arguments about what a future jury might do were "speculative and unsupported by the facts" and that a "different outcome at a retrial is at least a possibility."
The retrial will be very similar to Masterson's first trial, though there will likely be some new expert witnesses and corroborating witnesses. The prosecution is aiming to bring more experts to testify about the effects drugs and alcohol can have on memory; in the first trial, they painted a picture of Masterson as a serial rapist who utilize drugs and alcohol to abuse women.
Content retrieved from: https://variety.com/2023/tv/news/danny-masterson-new-trial-scientology-rape-1235584167/.