City Builders, the Pentecostal cult driving the Liberal Party to the far right and beyond
Published By admin with Comments 0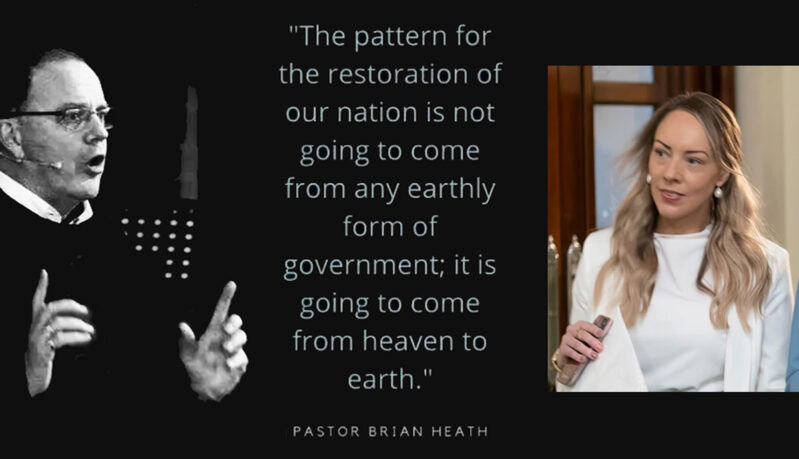 Moderate Liberal Party members in Victoria will move this week for what they hope is a decisive blow against the party's infiltration by an ultra-conservative religious network. Andrew Gardiner reports.
An investigation by Nine Media and ABC journalists into the practices of the City Builders Church revealed cult-like practices, as well as vehement opposition to LGBTQ+ and reproductive rights. However, it is the church leader Brian Heath's influence on the Liberal Party which has members concerned. Some party insiders fear that, when matters come to a head at a planned committee meeting in Melbourne later this week, the Liberals might baulk at expelling the man at the centre of the row, and shy away from other moves to remove what they call a Pentecostal "cancer" on the party.
One insider told MWM that:
The Thursday meeting – which comes as one religious MP foreshadowed Federal Court action against Victoria's moderate Liberal leader, John Pesutto, will see arguably the first serious attempt to reverse the steady rise of far-right Christianity within conservative parties across much of Australia.
This movement – the most public manifestation of which was Scott Morrison's ascendancy as Federal leader and Prime Minister – faces major pushback after members petitioned the Victorian Liberal Party to expel Brian Heath, senior pastor at Gippsland-based City Builders Church and a party powerbroker seen by many as the religious right's "ringleader," for what insiders called an "act of betrayal" against the party.
Content retrieved from: https://michaelwest.com.au/city-builders-the-pentecostal-cult-driving-the-liberal-party-to-the-far-right-and-beyond/.