Autopsies in Kenya starvation cult case found some victims were strangled, beaten or suffocated
Published By admin with Comments 0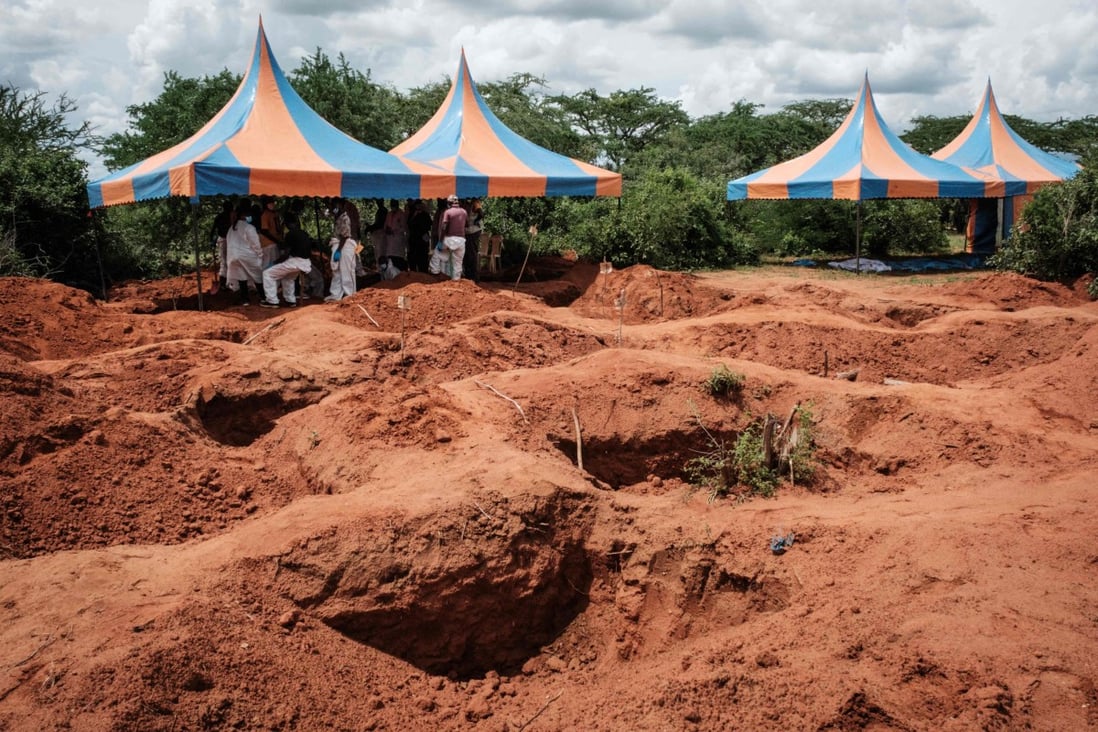 Autopsies on dozens of bodies found in mass graves linked to a Kenyan cult that practised starvation found some of the victims were strangled, beaten or suffocated
Paul Nthenge Mackenzie is accused of murder, kidnapping, and cruelty towards children for allegedly inciting cult followers to starve to death
Autopsies carried out on dozens of bodies found in mass graves linked to a Kenyan cult that practised starvation have found that some of the victims were strangled, beaten or suffocated, the authorities said.
The discovery of mass graves last month near the Indian Ocean coastal town of Malindi has shocked Kenyans, with children accounting for more than half of the 109 victims who were allegedly incited to starve to death by self-styled pastor Paul Nthenge Mackenzie.
Experts carried out 30 autopsies on Tuesday, adding to 10 postmortems performed a day earlier, with chief government pathologist Johansen Oduor saying that while starvation appeared to be the main cause of death, some victims appeared to have been murdered.
Content retrieved from: https://www.scmp.com/news/world/africa/article/3219262/autopsies-kenya-starvation-cult-case-found-some-victims-were-strangled-beaten-or-suffocated.