Another allegation of sex abuse made against former Dubuque priest
Published By admin with Comments 0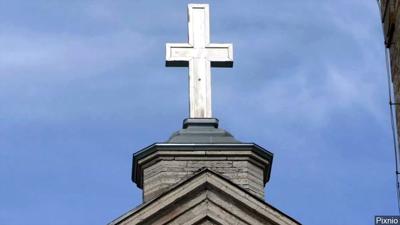 DUBUQUE, Iowa (KWWL) — Officials with the archdiocese of Dubuque are asking the public to come forward with any information of alleged past sexual abuse of minors by Father Leo Riley after another allegation of abuse was made against him.
The second allegation was made on May 23rd, the same day as the first allegation of sexual abuse of a minor made against Father Riley. Riley served in the archdiocese of Dubuque between 1982 – 2002.
Riley requested a move in 2002 to the Diocese of Venice, Florida so he could be closer to family. Riley became a priest there in 2005.
The Most Rev. Richard E. Pates, Apostolic Administrator of the Archdiocese of Dubuque, informed Riley's bishop in Florida of the first allegation in May. Riley was placed on administrative leave and was prohibited from having any contact with minors during the investigation.
Bishop Pates wrote a letter to parishioners at each of the churches where Father Riley served, asking for more information about any abuse to contact the archdiocese.
Bishop Pates released a statement saying, "We pray for those who have suffered from heinous abuses by the clergy, and will do what we can to bring healing in the midst of outrage and hurt. This archdiocese is committed to working diligently to ensure a safe environment for children and all vulnerable individuals in our churches and schools."
Content retrieved from: https://www.kwwl.com/news/dubuque/another-allegation-of-sex-abuse-made-against-former-dubuque-priest/article_e5463baa-0940-11ee-af9f-57601280b9f8.html.