Alex Jones Celebrates Women 'Throwing Themselves' at Him After Lawsuits
Published By admin with Comments 1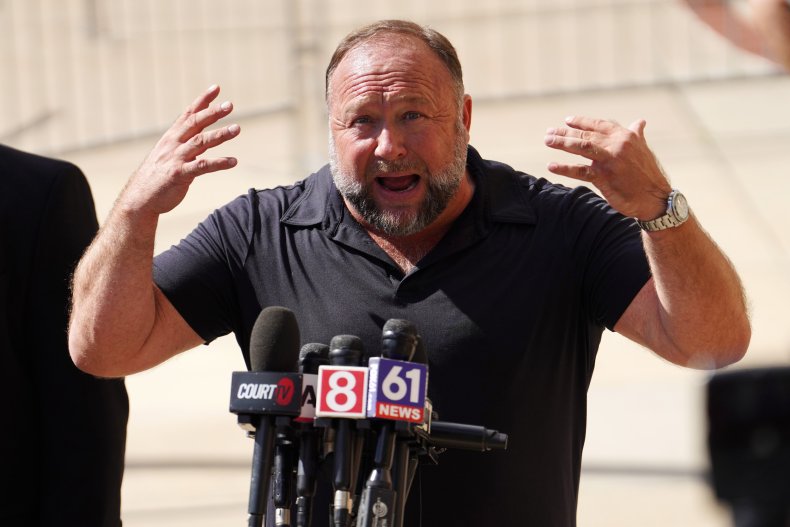 Lawsuits have brought conspiracy theorist Alex Jones more fame, according to a tweet sharing a segment of Jones speaking on Infowars, a far-right conspiracy theory news site that he owns.
Jones was recently ordered to pay a collective $1 billion to families of Sandy Hook victims after he spread misinformation and conspiracy theories about the shooting being a hoax. The 2012 shooting at the Connecticut school killed 26 people, 20 of whom were 6 and 7 years old and six who worked as school staff.
Jones has experienced other downfalls of spreading the misinformation in addition to paying the damages, such as his media company Free Speech Systems—which operates Infowars—recently filing for bankruptcy. Jones remains banned on Twitter, despite new owner and tech tycoon Elon Musk reinstating most banned accounts.
However, increased fame seems to also be a side effect of the court proceedings. Jones recently appeared on Infowars saying he must ask for a private room when he visits a restaurant, or it causes a "major scene." When there's no private room available, people swarm him.
"My food gets bought almost every time, and I get mobbed all around the table, and I'm signing autographs for the waiters, and the owner comes out, and I get followed into the parking lot, and women are throwing themselves at me," Jones said in the segment.
Content retrieved from: https://www.newsweek.com/alex-jones-celebrates-women-throwing-themselves-after-lawsuit-1773688.